The convention of world experts outline trends for Circular economy (CE)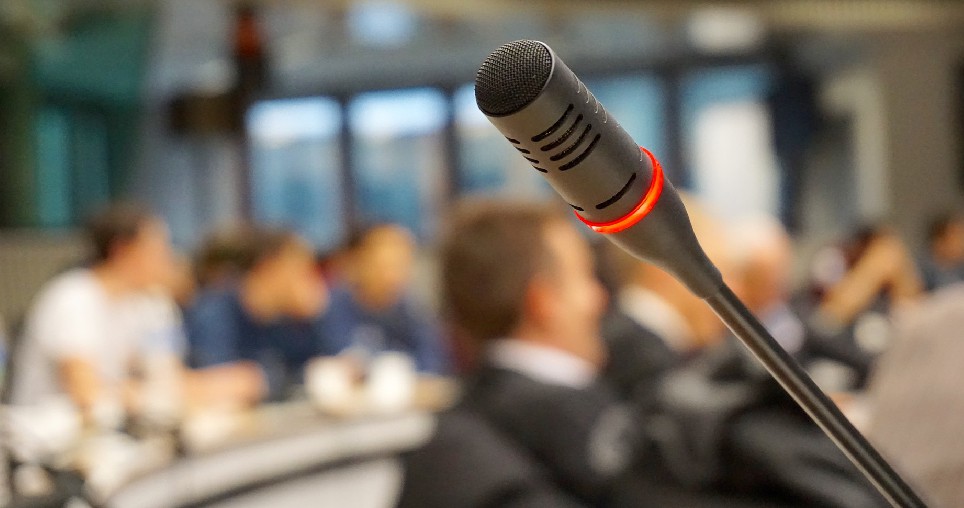 On October 5 the experts, researchers, educators and practitioners has gathered at the 5th International Conference on Integrated and Innovative Solutions for Circular Economy to discuss and disseminate the 3 main topics: (1) Sustainable Consumption and Production, (2) Carbon Neutrality, and (3) Wastes to Energy and Resources".
This year, the conference will aim to facilitate the development and implementation of a CE (the circular economy) system, a regenerative system in which resource input and waste, emission, and energy leakage are minimized by closing, and narrowing material and energy loops.
Organizers invite the Professor of University of Michigan, USA, Glen Daigger, the professor of Brno University, Czech Republic Jiří Jaromír Klemeš, and the professor of De La Salle University, Philippines Shun Fung Chiu., et al. more of the experts or scholars as Keynote Speakers to bring us the brilliant discourse.
The Vice president of HOPAX fine chemicals, Dr Jane Her has been invited to join this convention to share the successful case of actual practices of chemical recycling from HOPAX.
Consult the following documentation for a detailed explanation of the case:
Actual Practices of Chemical Recycling:
Dr. Jane Her
Fine Chemical Division, Taiwan HOPAX Chems. Mfg.
Circular economy (CE) aims to balance the economic growth, resource sustainability, and environmental protection. Shifting from a linear to a circular economy in the chemical industry requires innovative thinking and doings. By following the green chemical principles (GCP), HOPAX is dedicated to considerably minimize waste and environmental pollution. This article offers three successful practices of chemical recycling in HOPAX Fine Chemical Division.
The first case is a crystallization anti-solvent recycling: combining strict solvent classification and purification process design, 60% solvent can be recycled and reused in the crystallization process.
The second case is a process redesign: inserting an in-line distillation packing tower, the excess ratio of reactant is reduced from 1.5 to 1.05 and the reaction yield is increased from 85% to 95%. The change not only reduces the cost dramatically but also improves the product quality to a higher level.
The last case is non-technical oriented but is innovation in business model. The CoVID-19 epidemic impacts worldwide supply chain since 2020, raw material shortage definitely will damage daily operations of a company. By strategically cooperating with our customers to recycle the expired goods on their hands, we smoothly solved the risk of both sides in this period. The business models include reversed logistics and building new visions on customer-supplier relationships. In summary, the concept of CE needs more supportive cases to prove the workability in various field and scenario.
This successful implementation of CE practices encourage HOPAX to provide more CE thinking in future development.
Reference:
[1] Chen, T. L., Kim, H., Pan, S. Y., Tseng, P. C., Lin, Y. P., & Chiang, P. C. (2020). Implementation of green chemistry principles in circular economy system towards sustainable development goals: Challenges and perspectives. Science of the Total Environment, 716, 136998.
[2] Moktadir, M. A., Ahmadi, H. B., Sultana, R., Liou, J. J., & Rezaei, J. (2020). Circular economy practices in the leather industry: A practical step towards sustainable development. Journal of Cleaner Production, 251, 119737.
[3] Donner, M., Gohier, R., & de Vries, H. (2020). A new circular business model typology for creating value from agro-waste. Science of the Total Environment, 716, 137065.
HOPAX will not only continue to work hard on the Circular economy (CE), but the organic chemistry synthesis service team with world-class capabilities will focus more on sustainable chemistry, including green process development, chemical recycling, and supergravity distillation. More of the commitment to sustainability from HOPAX:
Further Reading: From green production to sustainable development
Further Reading: Green production process - High effciency RD system
Further Reading: Green Production Process Design: Hypergravity Rectifying for Waste Water
發佈日期:2021.11.18